From time to time, I will post my latest dulcimer completions, especially those with unique design features. This past week, April 17th, to be exact, I completed a beautiful curly maple over black cherry hour-glass model. Most of my curly maples have walnut bodies, so this one was special. Plus, it had my on-board electric, beautifully appropriate mountain sound-holes, and best of all, a beautiful Claro burl Walnut finger-board, with mother-of-pearl inlay position markers..
Many thanks to the owner for making the design choices, and wood selections. Here are some photos: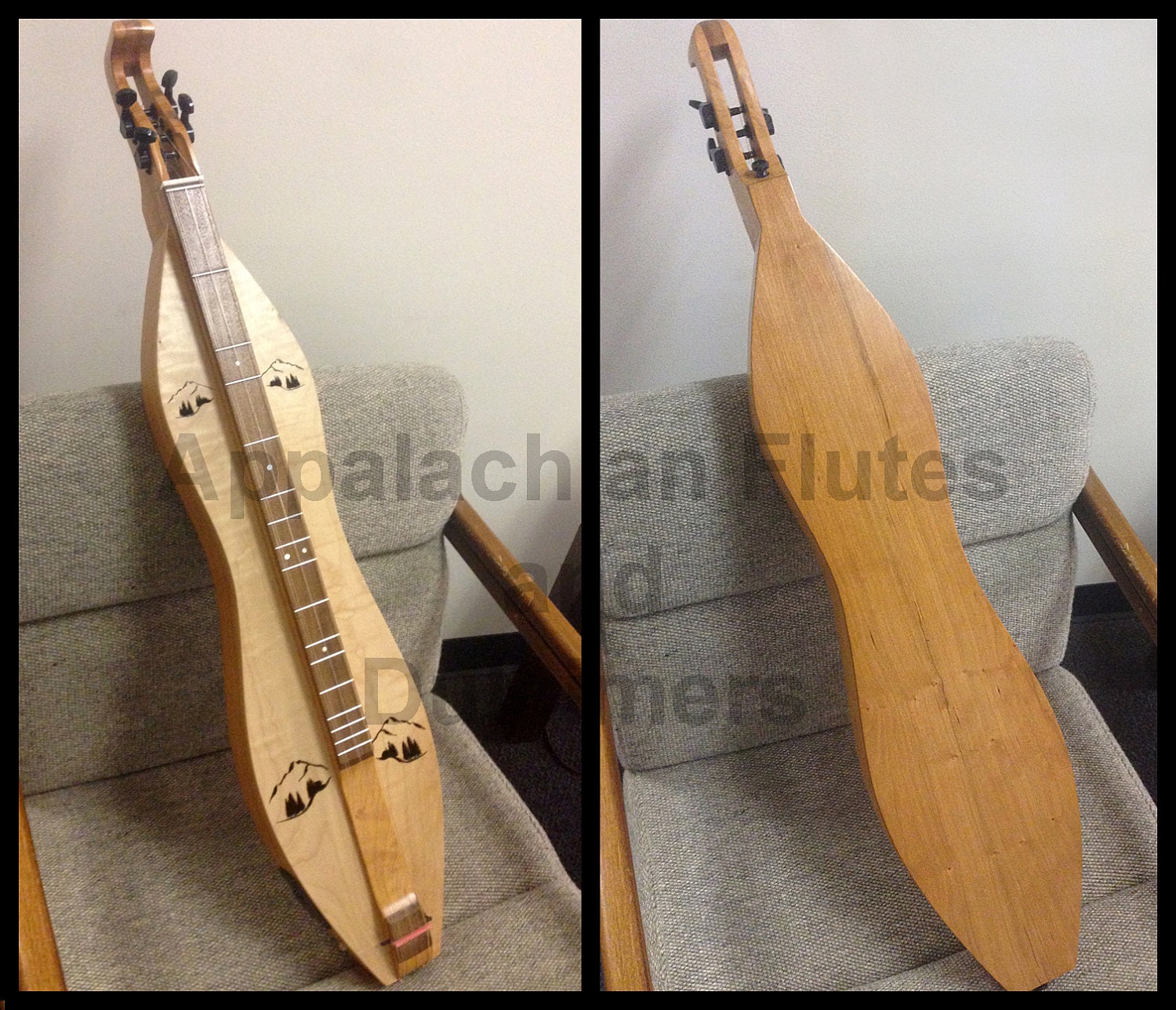 Curly Maple over Cherry Hour-glass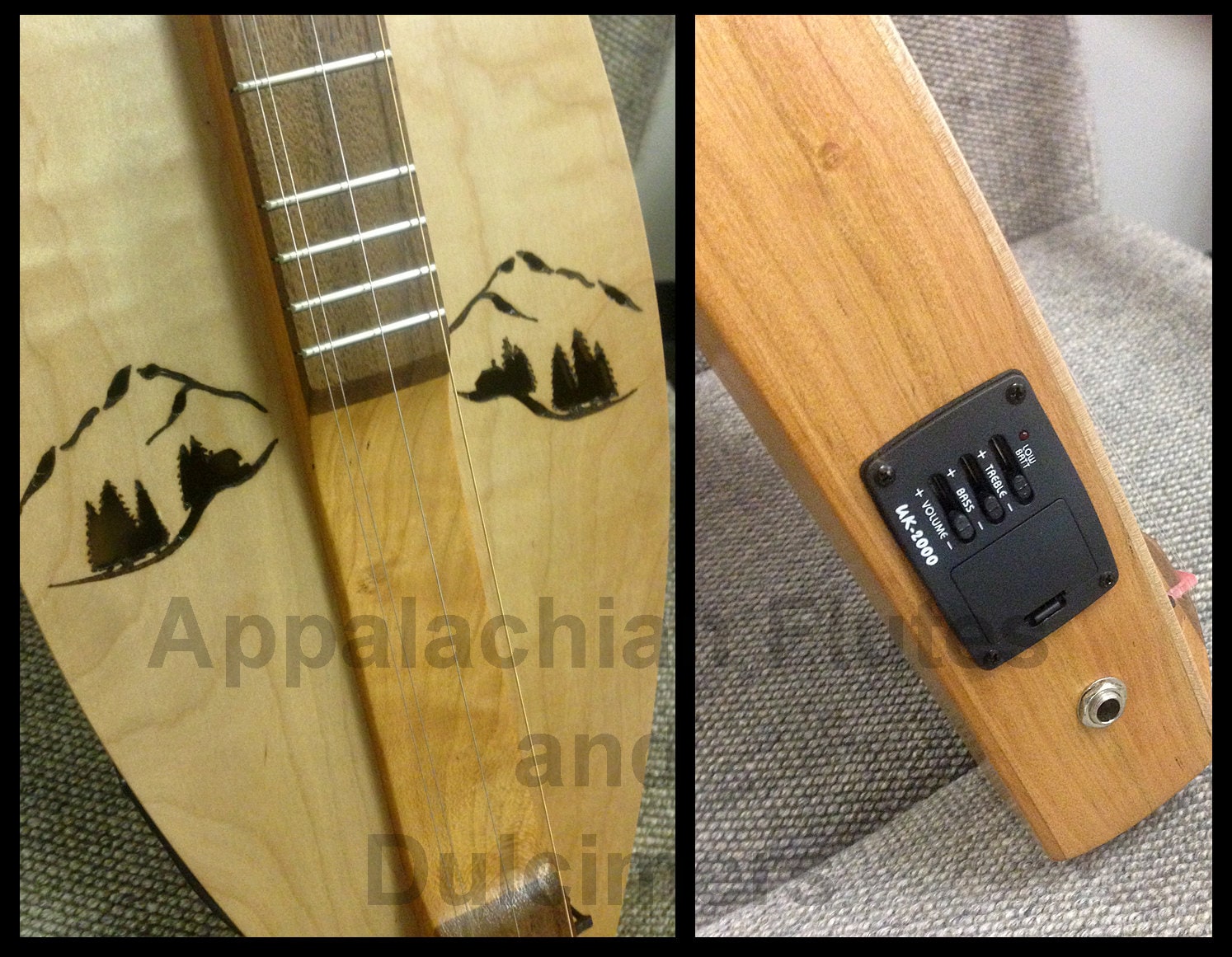 Mountain sound-holes, with on-board electric.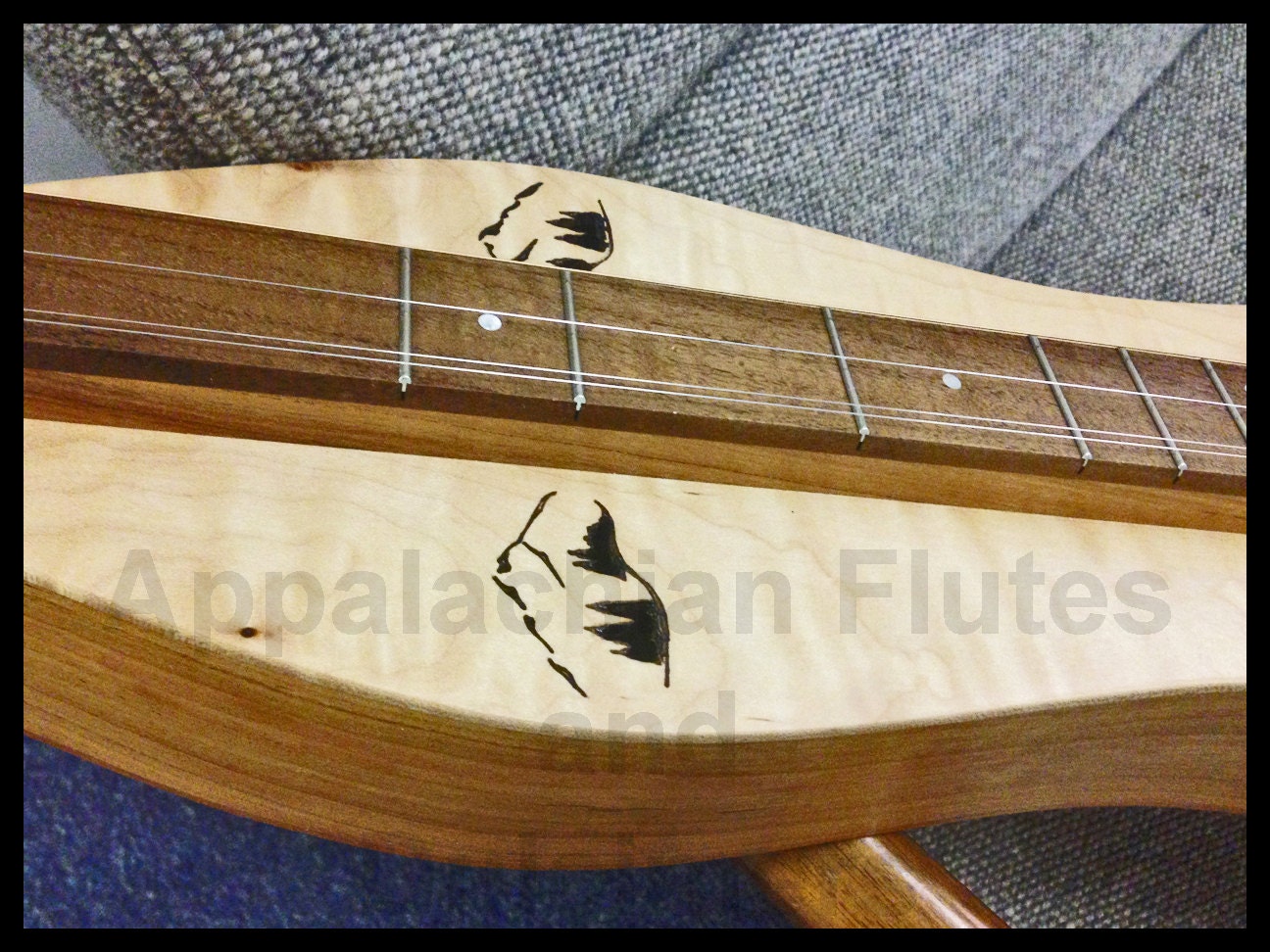 California grown Claro burl walnut finger-board.